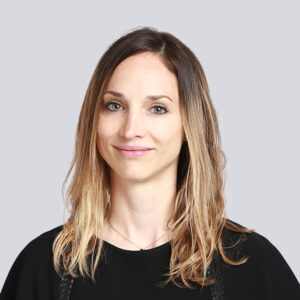 Lawyer at the Bar in Lyon.
Mathilde Cena assists employers in their dealings with salaried employees, both in an advisory capacity and in litigation. She intervenes from the point of hiring right up to the termination of the work contract, both in the drafting of documents and in the adoption of strategies to be implemented in the event of difficulty with an employee (working hours, disciplinary sanctions, dismissal). Our aim is to safeguard to the utmost the contractual relations and to avoid litigation.
Whenever a litigation procedure does occur, however, Mathilde defends company directors before the Conseil des Prud'hommes (Conciliation Tribunal), as well as in the social hub of the court of law, in the event of a suit for inexcusable negligence on the part of the employer following a work-related accident.
∴
Mathilde Cena holds a law degree from the Ecole des Avocats de Lyon, as well as a Masters 2 degree in labour law awarded by the Institut d'études du travail de Lyon (IETL). 
Before establishing her own law office in Lyon with her three partners located in Paris, Mathilde had worked in two law offices in Lyon (AGUERA and FIVE AVOCATS) specialising in labour law.
Mathilde also teaches labour law at the Law Faculty in Lyon 2 as well as at the Ecole des Ressources Humaines (ISEFAC).
Visit Mathilde's website: